Whilst Netflix may be the number one choice for streaming, Now is still a great option as it offers the premium shows of Sky without tying you into an annual contract. From intense dramas to comforting comedies, there's likely to be something on this service for you.
For those of you who haven't subscribed already, you can access all the television shows on Now by purchasing the Entertainment Membership, which is usually priced at £9.99 a month. See some of the films available through Now's Cinema Membership in our top picks for movies on Now.
If you're searching for your next Now fix, then look no further than here. We've listed some of our top programmes available right now for your viewing pleasure. For further picks of some of our favourite shows, check out our best of Netflix roundup for this month. You won't be disappointed.
As always, all information is correct at the current time of writing, but the availability of some shows may change at Now's discretion.
The Last of Us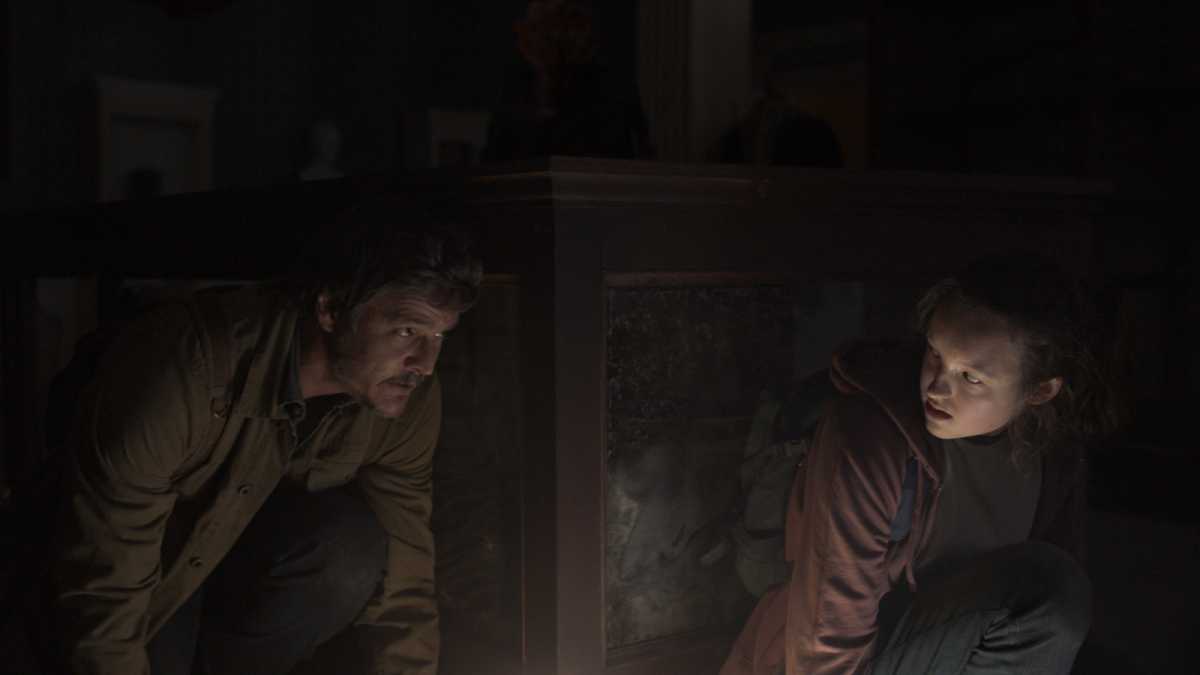 HBO
The Last of Us is one of the most popular shows on Now at the moment. Adapted from the Naughty Dog game, it follows Joel and Ellie – two survivors of a devastating pandemic who are forced to travel across the USA together in search of hope.
With a stellar cast line-up including Pedro Pascal, Bella Ramsay and Nick Offerman, plus a tragic yet action-filled plot, this zombie apocalypse series will keep you coming back for more.
The White Lotus
Warner Bros. Discovery
Black comedy-drama The White Lotus follows the guests and employees of a resort. The visitors come to relax and let their hair down. However, they are all effected by their own dysfunctions.
Every day, the paradise is unravelled as darker situations begin to emerge. With an all-star cast including Jennifer Coolidge, Aubrey Plaza and Sydney Sweeney, this is an unmissable drama.
The Fresh Prince of Bel Air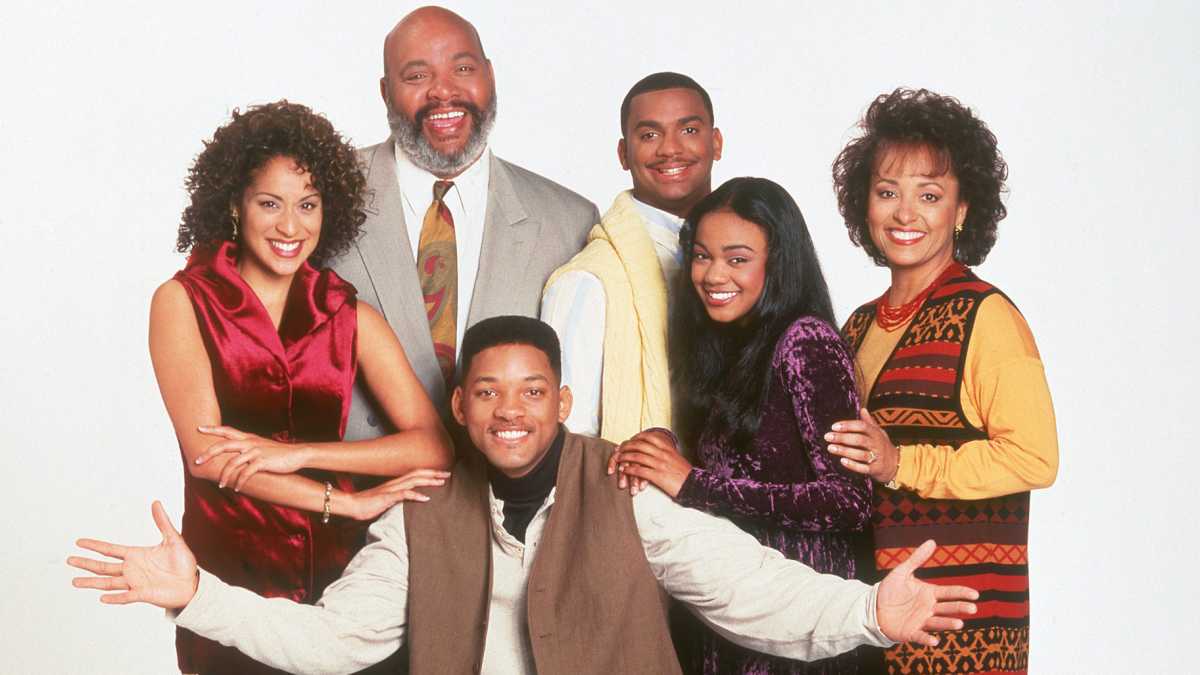 Now
Watch The Fresh Prince of Bel Air on Now
Fresh Prince is nineties comedy at its finest. Starring Will Smith in his early days, the show follows Philadelphia-born Will who goes to live with his wealthy relatives in Bel Air, California, to help set his life back on track.
The show explores race and class within America, and has both poignant moments and laugh-out-loud scenes. Plus, Now also features a reunion episode with the cast that was filmed in 2020.
Inside No 9
This anthology comedy brings new stories and characters every episode – with each dark comedy narrative taking place behind a door labelled as 'number 9'.
You don't have to watch these in order due to their nature; so we recommend 'A Quiet Night in' which features no dialogue whilst still managing to tell a hilarious story, and 'Zanzibar', which takes inspiration from Shakespeare's The Comedy of Errors with it's ensemble cast in the setting of a luxury hotel.
Only Fools and Horses
Watch Only Fools and Horses on Now
It's an oldie, but a goodie. Only Fools and Horses follows a group of cockney geezers, headed up by Del Boy Trotter (played by the renowned David Jason) who try to get rich quick by dealing in the black market trade, which often leads to many sticky situations.
Some of our favourite episodes include 'A Touch of Glass' and 'Heroes and Villains'. Plus, it's also fun to watch out for every time Del Boy calls his brother Rodney a plonker or a wally. However, a warning from us – you'll never see a Reliant Regal three-wheeler van without thinking of this show.
Euphoria
Zendaya stars in Euphoria, a grim take on the high school experience, and the Generation Z answer to Skins. Filled with drugs, violence and sex, the show is narrated by Rue, an addict who is struggling to find her place in the world.
Having clocked up numerous awards, this is one of the most popular things on Now – but it is certainly not an easy watch.
Blackadder The Third
Watch Blackadder The Third on Now
We love all the Blackadder series for various reasons, but Blackadder the Third has a particular place in our hearts. This iteration takes place during the Regency period, in which E. Blackadder Esquire (Rowan Atkinson) is the head butler to the selfish buffoon, The Prince of Wales (Hugh Laurie).
Short but sweet – with just six episodes – you'll see famous historical figures like Samuel Johnson and events like the French Revolution. Though of course, not in the fashion that you may be expecting.
The Third Day
Starring Jude Law and Naomie Harris, The Third Day is another mind-bending thriller, semmingly influenced by the likes of The Wicker Man and and Midsommar.
It tells the story of two different people who find themselves journeying to a mysterious British island at different points in time. Both the travellers begin to discover the strange rituals and secrets about the inhabitants of the island.
Red Dwarf
Red Dwarf is a space show like no other, following a rag-tag bunch of misfits who are muddling their way through the galaxy.
Dave Lister is Liverpudlian caretaker onboard the Red Dwarf – a gigantic spaceship – who wakes up from a high-tech stasis chamber to discover that he is one of the last remaining people alive. His only company includes a holographic projection of his dead bunkmate, a humanoid version of his cat, the ship's senile computer and a neurotic android.
Gavin & Stacey
Oh, what's occurring?! This legendary British sitcom (also returning for a Christmas special this year) is a must-see, following the coming together of one family from Essex and another from Wales when a young couple fall in love. This is also the breakout show for James Corden, who plays the lovable lad Smithy.
Some of the most memorable episodes include 'Boys' Night Out', 'The Big Day' and 'House Hunting' – which includes a segment that any person searching for a place to live in London can relate to.
Succession
HBO
Succession takes family drama to a whole new level, as each member of the Roy family takes a swipe at power and wealth, no matter how much it may damage the relationships between them.
Logan Roy is a media tycoon in charge of one of the most powerful entertainment companies in the world. When he suffers from a stroke, his children struggle to choose who will run the company in his absence.
Friends: The Reunion
Watch Friends: The Reunion on Now
It may not be a full TV series, but the Friends reunion special is a must-watch for any die-hard fans of the sitcom. Filled with a mix of iconic clips, set visits from the cast, table reads and guest cameos, it's the perfect look back at all ten seasons of Friends.
There's also some exclusive titbits of information from all six main cast members, and information on how the show came to be from the series creators.
Yellowjackets
If you love Lord of the Flies, then you're certain to love Yellowjackets. When a girls high school football team is involved in a plane crash, the group find themselves stranded in the wilderness. However, the horrors that unfold in the forest slowly turn them into something much darker.
The show switches back-and-forth between the nineties and the present day, in which the survivors try to cope with the horrors of their past.
Game of Thrones
Despite its shortcomings (namely the final two seasons), Game of Thrones is still one of the biggest series to have ever aired, and if you missed out on the hype train, it's absolutely worth checking out.
Based off of the Song of Ice and Fire series by George RR Martin, Game of Thrones is set in the fantasy world of Westeros, and tells the story of several houses as they battle for control over the continent. There's twists that will leave you stunned, battles that will keep you tense and of course MASSIVE dragons to marvel at.
The prequel series – House of the Dragon – is also certainly worth a watch.
The Office (US)
The Office (US) kicked off the mockumentary trend in America, and with nine seasons and over 200 episodes, this is a long-term investment comedy to stick on that is certain to bring a smile to your face (though it is not without its many cringe-inducing moments).
Steve Carell stars as Michael Scott, a manager at the paper company Dunder Mifflin in Scranton, Pennsylvania. All he wants is to be respected and adored by his colleagues, but with antics happening nearly every day, the office doesn't get that much work done.
Harry Potter 20th Anniversary: Return to Hogwarts
Watch Harry Potter 20th Anniversary: Return to Hogwarts on Now
Now has done a few reunion specials, and the Harry Potter one is a standout. With plenty of cast members – including the Golden Trio (Daniel Radcliffe, Rupert Grint and Emma Watson), there's plenty of reminiscing on all eight films, and the rollercoaster ride of the Wizarding World fandom.
There's also plenty of behind-the-scenes action on some of the most iconic moments, and insider information from the directors, writers and more. If you're a big fan, bring tissues – it gets emotional.
The Flash
Now currently boasts a few shows from the 'Arrowverse' of superhero adaptations, but The Flash is one of our favourites. This gloriously camp comic book adaptation revels in the absurdity of its roots – super-strong telepathic gorilla supervillain, anyone? – and never takes itself too seriously.
Yes, it's soapy and it's schlocky and it's very very silly, but it's tremendously fun and really feels like it's own thing. The Flash does its best to adapt every comic book arc anyone's ever called 'unfilmable', and we love it all the more for it.
Streaming Media